Here's a few things in my room that I managed to snap some pictures of tonight.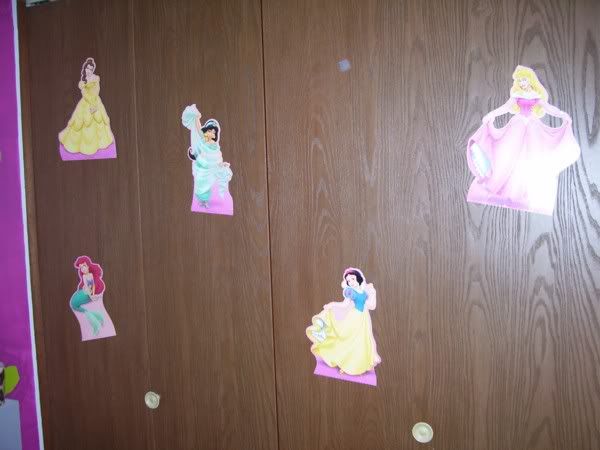 These are my cut-outs on my closet door. Cinderella fell off a long time ago and I think she's lost to the world.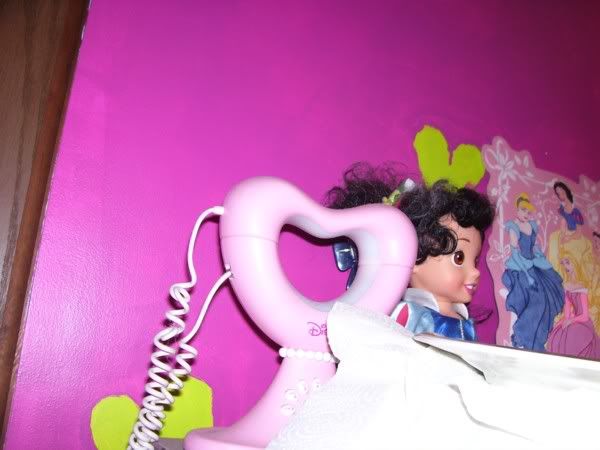 Okay this is a crappy picture because my nasty plate is in the way, but there's a Princess phone and a Snow White doll, and a felt poster that I colored in...horribly.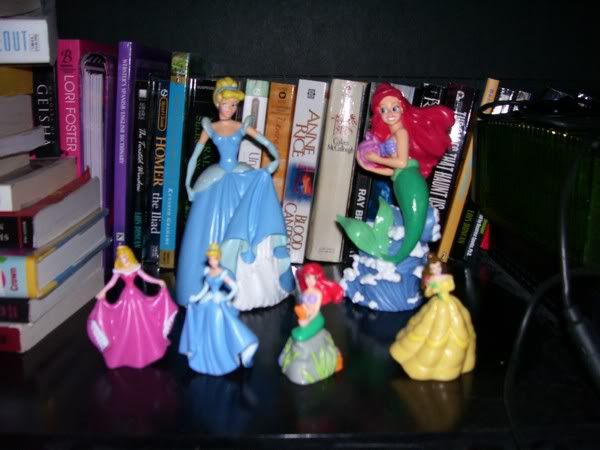 My figurines and the little guys that went on my last birthday cake.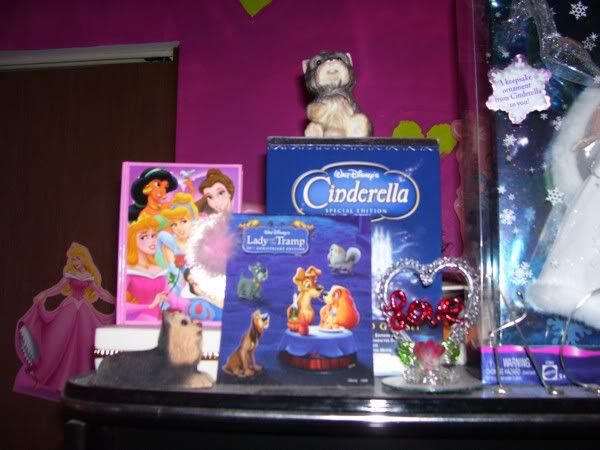 Princess diary, Lady & the Tramp stickers, and Cinderella boxed set.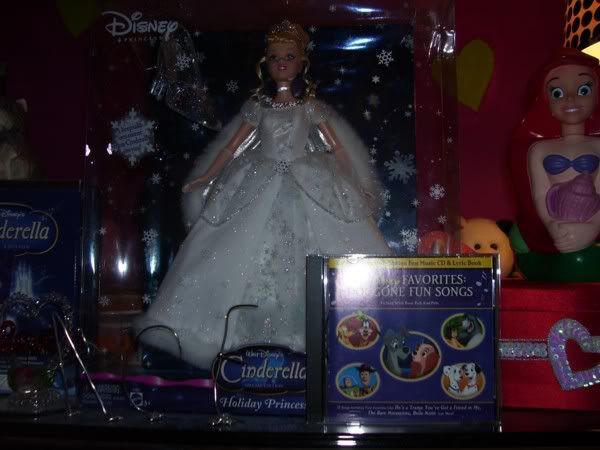 Cinderella 2005 Barbie of the Year, Disney CD of Dogs, and part of Ariel.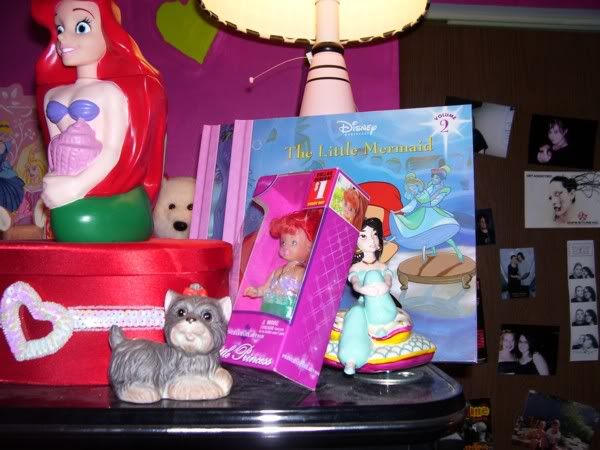 I have no idea what that Ariel thing is supposed to be, her HEAD screws off, but I found it at Goodwill and it's rightful place is in my home. Anyways, there's that, a tiny Ariel Kelly doll I guess, and a Jasmine music box.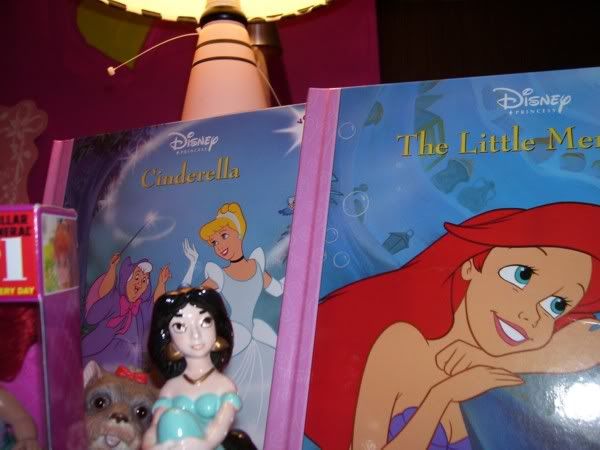 There's Jasmine again, and my two books that I just got from the grocery store haha.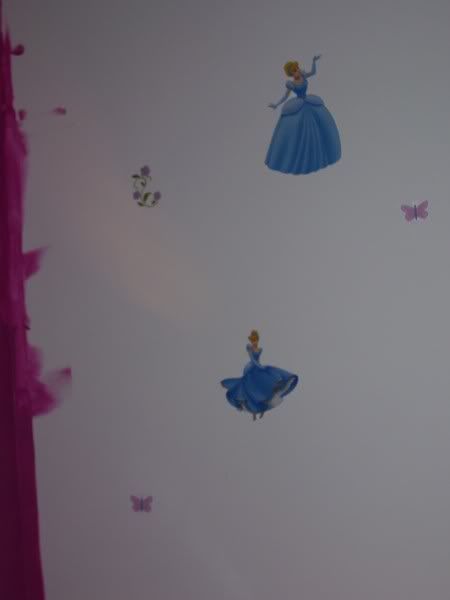 Cinderella wall stickers!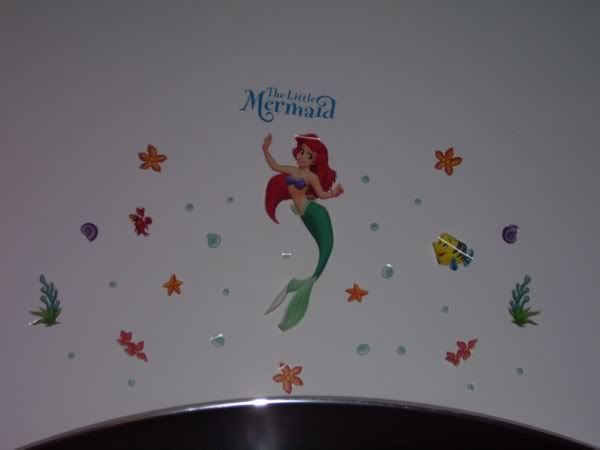 Ariel wall stickers!


Wall stickers everywhere.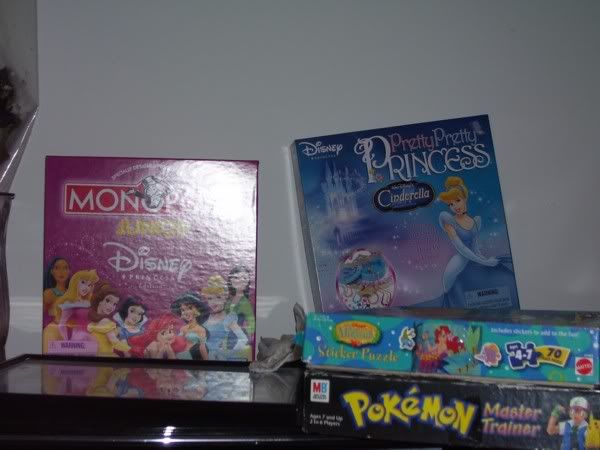 Some Princess games, and The Little Mermaid puzzle.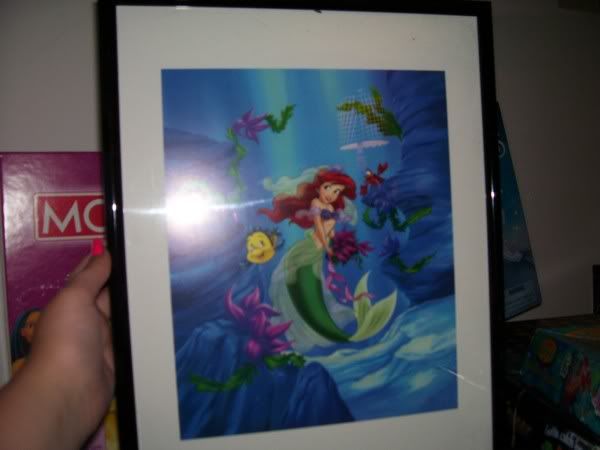 My Ariel picture that I still haven't gotten to hang. :(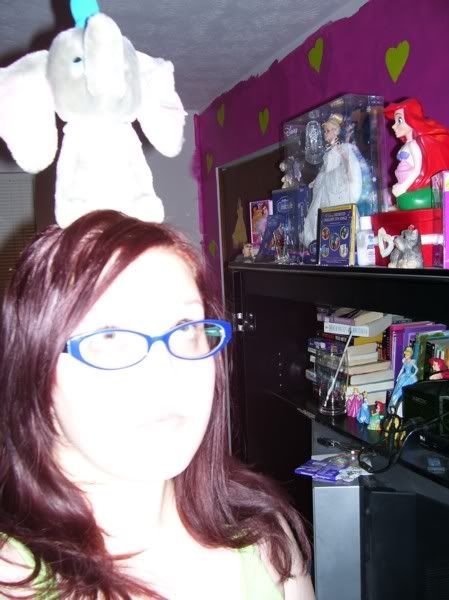 Dumbo hanging out on my head.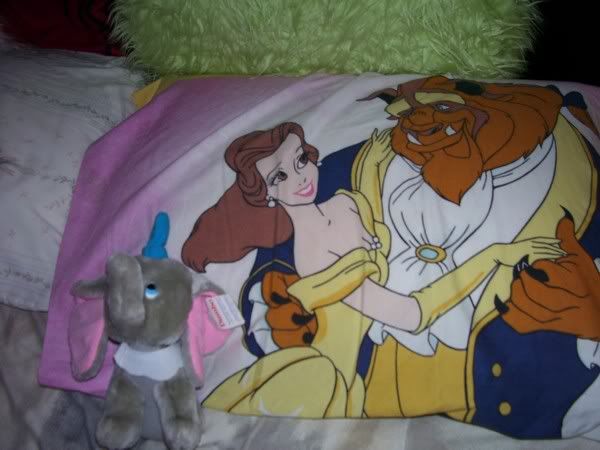 There's Dumbo again, and my Beauty and the Beast pillowcase.

That's some of my stuff :)